Managing your company's 401k plan can be an overwhelming task. From filing 5500s to high administration fees, Millstone Financial Group is here to help. We will break down your company's performance metrics to determine your Custom Plan Score:
Rate of Return
Participation Rate
Participant Loans
Employee Contributions
Change in Employee Contributions
Employer Contributions
Change in Employer Contributions
For more information on managing your 401k, read our blog.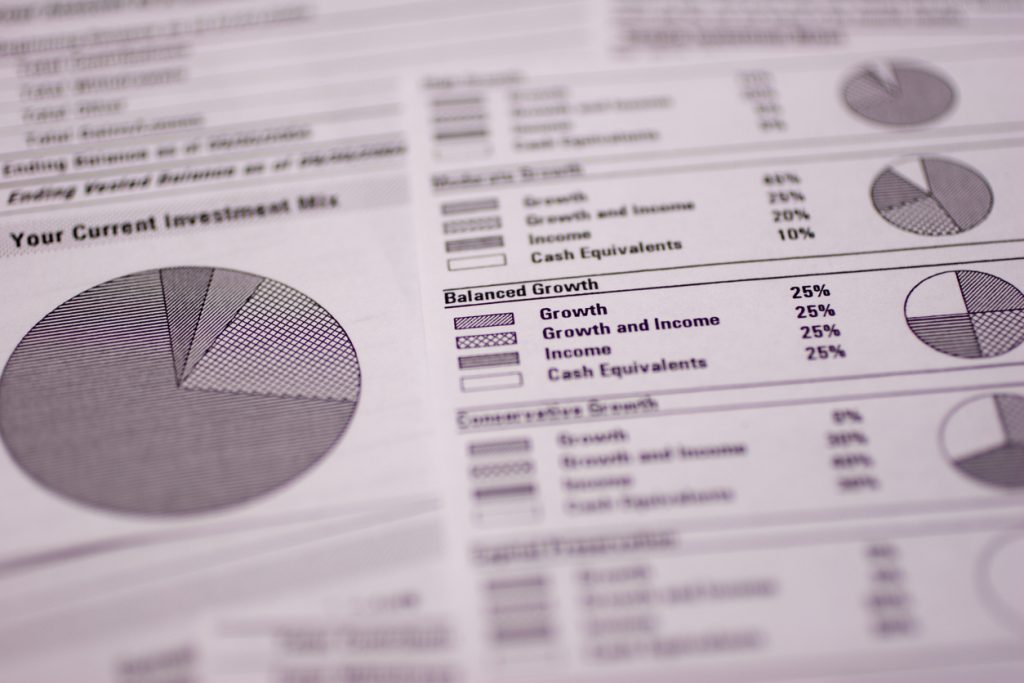 If you run a small business, you have a lot on your mind. When you're not helping your clients, managing employees, or handling the usual administrative tasks of the week, you hopefully have some time to think about what's coming next. And while you know what it takes to keep a small business afloat, how much do you know about improving your company's 401(k) plan? Are you aware of the potential problems in your plan's design, or how much you could be paying in unnecessary fees? You're probably less focused on the plan's performance than the company's performance, but that doesn't mean the plan isn't important. Your current 401(k) plan sponsor may not be able to offer the widest range of investment options or prudent advice, but we can help. Here are 5 reasons why you should consider reevaluating your current 401k plan.
Do You Know Your Current Plan Score?
A Plan Score is a simple way to assess how well your Defined Contribution plan is performing compared to others by assigning a number between 1 and 100. It's based on seven key performance metrics that measure the plan's relative strength, design, administration, and performance. When we run a custom plan score for our clients, we're able to simply and straightforwardly evaluate your current company's status compared to companies of a similar size and number of plan participants.
Red Flags On Your Current Plan 
If there were problems with your Defined Contribution plan's design, administration, or performance, would you know? Your current sponsor likely won't alert you, but we can. There are many red flags we can identify when we assess your plan, such as if a plan has a low participation rate, high administration fees, or a high rate of deposit timing failure. We can also find room for improvement when it comes to investments, such as identify excess uninvested cash and offer low-risk alternatives to potentially gain interest. If your 401(k) plan has multiple red flags, wouldn't you want to know sooner rather than later?
Are You Aware of the Full Scope of Investment Opportunities Available?
Your current 401(k) sponsor may only be able to offer a limited selection of investment options and provide little guidance when choosing options. As an independent fiduciary, our firm may be able to offer different investment options, as well as prudent investment advice tailored to your specific needs. We can walk through your investment plan with you so that you understand how your plan is set up and is performing, as well as any changes you're thinking of making.
Increased Penalties and Fines
The IRS and DOL impose strict penalties on 401(k) plans that fail to file on time or file incorrectly. These fees and penalties can potentially add up to hundreds of thousands of dollars under mismanagement. We proactively manage 401(k) plans to avoid paying these unnecessary fees and catch irregularities immediately. We can also offer a technical and digital platform for participants so that they can easily find important information.
We Adhere to a Fiduciary Standard
When you're reevaluating your current plan, consider that you can have access to professional advice. Your 401(k) plan sponsor may not be held to a fiduciary standard, but we are. This means that we are legally and ethically required to put our client's interests above our own, and may potentially have more experience, resources, and training than someone held to a different standard. There are many reasons why it's important to have a fiduciary in your corner, including that such an advisor can potentially find and eliminate fees and address red flags. We can also offer continuing education so that you're armed with the information you need to evaluate and run your company's plan.
Millstone Financial Group can focus on assessing and potentially improving your company's Defined Contribution plan while you focus on your business. Running a small business is one of the toughest jobs anyone can have right now. It's our job to help make sure that the 401(k) plan you and your employees participate in is optimized and is never another fire for you to have to put out. Sign up for a complimentary review to learn more about how we can assess your 401(k) plan and the services we offer by clicking the button below!
Advisory services are offered through Millstone Financial Group Limited Liability Company, a Registered Investment Advisor in the State of New Jersey. Insurance products and services are offered through Millstone Financial Group Limited Liability Company. Millstone Financial Group Limited Liability Company is not affiliated with or endorsed by the Social Security Administration or any government agency.
POINTING YOU IN
THE RIGHT DIRECTION
Trust

·

Integrity

·

Solutions
Schedule your phone or virtual consultation today!